The Significance of Social Media in Shaping Students' Academic Performance: Challenges, Benefits, and Quality Assurance Outlook
The Significance of Social Media in Shaping Students' Academic Performance: Challenges, Benefits, and Quality Assurance Outlook
Najeem Olawale Adelakun
Matthew Babatunde Olajide
Mariam Adenike Shomoye
Kehinde Lateef Adebisi
This study explores the tremendous influence of social media on students' academic performance in an era dominated by digital globalisation. It looks into the intricate collaboration of challenges and benefits that comes with integrating social media into educational settings. As students surf platforms more frequently, a pertinent issue emerges: the potential for distraction and misinformation, both of which impede effective learning. This study stresses the importance of resolving privacy concerns associated with the use of these platforms, which may endanger the security of students' data. At the same time, the study acknowledges the significance of social media in encouraging involvement, cooperation, and access to a massive store of educational resources. The dynamic impact of these platforms on academic endeavours is clear, necessitating a thorough examination of their implications. The study uses qualitative analysis and survey data from relevant literature to provide detailed insights into the elaborate procedures at work. The findings highlight the importance of balanced usage, suggesting the deliberate integration of social media while addressing its possible drawbacks. The study advocates for educational institutions to incorporate digital literacy training and privacy education on a proactive basis. Also, it stresses the importance of ongoing monitoring and evaluation to ensure that the benefits outweigh the challenges. Finally, the wise and appropriate use of social media may reframe and elevate students' academic journeys.
Introduction
Social media has emerged as an innovative tool in modern education, impacting students' academic achievement to a large extent. Platforms such as Facebook, Twitter, Instagram, and YouTube, on the other hand, have evolved beyond their initial purpose as communication tools, becoming conduits for learning and collaboration (Abbas et al., 2019; Adelakun & Omolola, 2020; Adelakun, 2023). This transition is fueled by students' knowledge and comfort with these platforms, eroding the lines between formal education and informal digital connections.
—the wise and appropriate use of social media may reframe and elevate students' academic journeys—
As of January 2020, over 4.54 billion people were active internet users, accounting for roughly 59 percent of the global population, with 3.8 billion active social media users (Adelakun et al., 2020), whereas in April 2023, there were 5.18 billion internet users worldwide, accounting for roughly 64.6 percent of the global population, with 4.8 billion, or 59.9 percent of the world's population, being social media users (Petrosyan, 2023; Sharma & Behl, 2022).
The overlapping of challenges, benefits, and prospects for quality assurance highlights the magnitude of this influence. As digital platforms dominate educational landscapes, it is essential to investigate how social media influences student performance, discuss the challenges it poses, leverage its benefits, and maintain thorough quality assurance processes. According to research conducted by Boahene et al. (2019) and Wakefield & Frawley (2020), students who frequently use Facebook perform worse academically. Ansari and Khan (2020) found that some types of social media engagement can improve learning outcomes, particularly when used for academic discussions and resource sharing.
The convergence of social media and academic performance raises interesting concerns concerning the relationship between these two seemingly unrelated phenomena. Is social media beneficial or detrimental to academic progress? How do students overcome the hurdles that these platforms present while reaping the benefits? What quality assurance measures are required to guarantee that the potential of social media corresponds with educational goals? These inquiries emphasise the complexities of the interaction between social media and students' academic journeys.
Challenges of Social Media Usage on Academic Outcomes
Despite its potential, social media poses an array of challenges that can impede students' academic growth. Among the major challenges are:
Distraction and Time Management: Constant notifications, updates, and the appeal of irrelevant content can divert students' attention away from academic duties, resulting in decreased focus and productivity.
Information Overload: The vast amount of information available on social media can lead to information overload. Students may struggle to filter out relevant and accurate information from the noise, affecting their ability to discern credible sources and engage in critical thinking.
Reduced Face-to-Face Interactions: Over-reliance on social media for communication can result in fewer face-to-face contacts among students. This can impede the development of interpersonal skills, which are essential in both situations.
Privacy Concerns: Students are not always aware of the potential implications of sharing sensitive data, which can lead to data security and privacy issues.
Negative Impact on Mental Health: Social media addiction can lead to feelings of loneliness, melancholy, anxiety, and a fear of missing out (FOMO).
Misinformation and Fake News: Students may come across incorrect information, which may lead to errors or misinterpretations of academic content (Al-Sharqi & Hashim, 2016).
Academic Integrity Concerns: Collaboration on social media platforms can occasionally blur the borders between ethical collaboration and academic dishonesty. Sharing answers or plagiarising content from online sources can jeopardise academic integrity.
Multitasking and Cognitive Overload: Performing many things at the same time, such as studying while using social media, can result in cognitive overload. This can have an impact on learning quality, information retention, and overall academic success.
Disruption of Sleep Patterns: Late-night social media use can disturb students' sleep patterns, compromising their overall well-being and cognitive functioning during courses and tests.
Addiction and Time Management: Excessive usage of social media may result in addiction-like behaviours, causing students to spend considerable amounts of time on these platforms at the detriment of academics.
Equity and Access: Not all students have equal access to technology and reliable internet connections. This digital divide may result in differences in student learning experiences and opportunities.
Boundary Between Personal and Academic Use: The incorporation of social media can sometimes obscure the distinction between personal and academic use. Students may struggle to categorise their online activities, making maintaining a healthy balance difficult (Dyson et al, 2015).
Benefits of Social Media Usage on Academic Outcomes:
The benefits of social networking in academic settings are compelling. It facilitates peer-to-peer contact and knowledge exchange, which promotes collaborative learning (Adelakun et al., 2022). Platforms like Twitter and discussion forums allow students to engage in asynchronous dialogues, clarifying doubts and collectively improving their comprehension. This active engagement corresponds to constructivist learning theories, which promote deeper knowledge (Al-Rahmi et al., 2021). Furthermore, social media allows students to communicate with educators outside of the classroom.
Students can seek quick explanations and engage in significant academic exchanges by participating in interactive sessions, Q&A sessions, and live discussions using platforms such as Instagram Live or Facebook Live. Such connections make learning easier and foster a sense of community (Chugh et al., 2020). Some of the key benefits include:
Engagement and Collaboration: Online discussion boards, group chats, and collaborative projects allow students to communicate outside of the classroom, encouraging active participation and information sharing.
Resource Sharing: It is easier to share educational resources, research findings, and timely publications. Platforms such as Twitter and LinkedIn allow students to follow experts in their industries, improving access to current information and various perspectives (Al-Adwan et al., 2020).
Personalised Learning: It can be used to adapt learning experiences to individual interests. Algorithms and user data analysis enable the distribution of information that matches students' interests and learning styles, supporting personalised learning pathways.
Global Connections: It allows students to connect across geographic boundaries.
Quality Assurance Outlook
As social media becomes more interwoven into educational practices, quality assurance becomes increasingly important. Institutions require strong strategies to guarantee that social media use complies with educational aims and standards. A potential approach is to develop rules for safe social media use in academic settings. Educators can set a context for student participation by modelling appropriate behaviour and communication (Adelakun, 2022). Furthermore, universities can use learning analytics to track students' social media participation patterns. Data-driven insights can assist instructors in identifying and intervening on potential concerns, such as excessive procrastination or disengagement. This proactive approach helps to retain academic rigour while also leveraging the benefits of social media.
Balancing the Equation
The relationship between social media usage and academic outcomes emphasises the significance of a balanced strategy. The benefits of using social media for education are enormous, but they must be used with caution. Educators and institutions have a vital role in leading students towards responsible social media usage and digital citizenship. Teaching digital literacy skills, critical thinking abilities, and time management tactics can all help to avoid potential traps. The use of social media to influence students' academic performance poses both opportunities and challenges for educational quality assurance. Efforts to provide quality assurance attempt to ensure that educational standards are met and that students have a meaningful and valuable learning experience. Here, we explore the quality assurance outlook in relation to social media's impact on students' academic performance:
Challenges for Quality Assurance: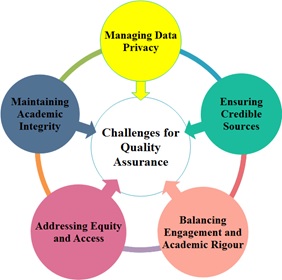 Figure 1: Challenges for Quality Assurance
Ensuring Credible Sources: Quality assurance necessitates ensuring that the material published and discussed on social media platforms is correct and genuine. It is difficult to help students distinguish between genuine and false sources.
Maintaining Academic Integrity: The collaborative aspect of social media might make maintaining academic honesty difficult. To ensure that student collaboration stays within ethical norms, proactive monitoring and rules are required.
Managing Data Privacy: Integrating social media while preserving students' data privacy is a major challenge. Institutions must guarantee that any student information disclosed on social media platforms complies with data protection laws.
Balancing Engagement and Academic Rigour: Quality assurance initiatives must ensure that social media interaction matches the academic rigour of the curriculum.
Addressing Equity and Access: The digital divide can impact the quality of the learning experience. Quality assurance efforts must consider strategies to ensure equitable access to social media-based learning for all students.
Opportunities for Quality Assurance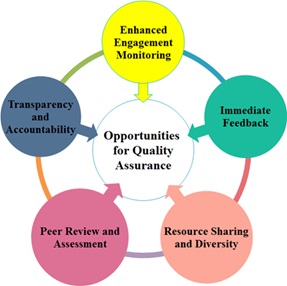 Figure 2: Opportunities for Quality Assurance
Enhanced Engagement Monitoring: The digital gap can have an impact on the quality of learning. Quality assurance efforts must incorporate ways to guarantee that all students have equitable access to social media-based learning.
Immediate Feedback: It allows educators to track students' involvement and participation in online discussions and collaborative activities. These exchanges can be used by educators as signs of active learning and engagement.
Peer Review and Assessment: It allows students and instructors to connect in real time. This allows for fast responses to inquiries, clarification of uncertainties, and ongoing assessment of student comprehension.
Resource Sharing and Diversity: Sharing educational resources on social media can expand students' learning experiences by exposing them to a variety of opinions, research findings, and learning materials. Educators' sharing of high-quality resources contributes to higher-quality learning materials.
Transparency and Accountability: It facilitates communication transparency. Because interactions and discussions are visible to students, classmates, and administrators, public platforms can increase accountability for delivering great education.
Strategies for Effective Quality Assurance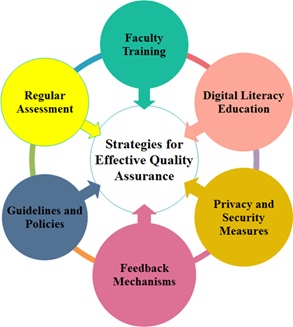 Figure 3: Strategies for Effective Quality Assurance
Digital Literacy Education: Integrate digital literacy education to teach students how to critically evaluate material, engage responsibly online, and comprehend the implications of their online presence.
Guidelines and Policies: Establish clear standards and policies for the use of social media in education, outlining expectations for both students and educators to guarantee responsible and ethical usage.
Faculty Training: Provide educators with training on how to effectively integrate social media into the curriculum, assess student involvement, and use social media for quality improvement.
Regular Assessment: Assess the impact of social media integration on students' academic performance and general learning experience on a regular basis to discover areas for improvement.
Privacy and Security Measures: Implement stringent privacy and security safeguards to protect students' data and personal information.
Feedback Mechanisms: Create systems for students to submit feedback on how social media is used in education, enabling continual development based on their experiences.
Conclusion
The dynamic interaction between social media and academic performance has significant consequences for modern education. Balancing the benefits and drawbacks of social media integration necessitates a planned approach that maximises collaboration potential while avoiding potential challenges. As education evolves in the digital age, it is essential to recognise that social media does not directly harm academic performance. Instead, it is a potent instrument that, when used wisely, can promote engagement, cooperation, and personalised learning experiences. As a result, the quality assurance perspective for incorporating social media into influencing students' academic performance necessitates a proactive and balanced strategy. Educators may help students harness the promise of social media while accomplishing academic goals by understanding the dynamics at work and supporting ethical usage.
Recommendations for the Future
These recommendations serve as guiding beacons as we discuss the future consequences of social media integration in education. We can harness the innovative potential of technology to create meaningful, dynamic, and successful learning experiences for future generations by embracing the possibilities of social media while keeping strong in our commitment to quality, equity, and ethical considerations.
Institutions should build an adaptation culture in order to keep up with the ever-changing social media world. This includes staying current on new platforms and trends.
Improve digital literacy teaching so that students can access social media responsibly, critically evaluate content, and engage in courteous online interactions.
Provide continual professional development for educators to improve their ability to properly integrate social media into the classroom.
Promote research into the effects of social media integration on learning outcomes and engagement. The findings of the research will guide best practices and inform decisions.
Address the digital divide by providing fair access to technology and stable internet connections for all students, allowing them to fully participate in social media-integrated learning.
Investigate and implement collaborative platforms that correspond with educational objectives. Make certain that the platforms you choose prioritise privacy, security, and educational efficiency.
Constantly design novel engagement techniques that take advantage of social media capabilities to retain student interest and participation.
Create open avenues of communication for students and educators to share input on social media integration. Make informed modifications and improvements based on this feedback.
Form alliances with social media firms and technology professionals to keep ahead of technological advances and harness their experience.
Create and explain explicit ethical principles for educational social media use, emphasising responsible behaviour, privacy, and academic integrity.
References
Abbas, J.; Aman, J.; Nurunnabi, M.; Bano, S. (2019). The Impact of Social Media on Learning Behavior for Sustainable Education: Evidence of Students from Selected Universities in Pakistan. Sustainability, 11, 1683. https://doi.org/10.3390/su11061683
Adelakun, N. O. (2023, March 15). Impact of information and communication technology on students' academic performance. Information Matters, Vol. 3, Issue 3. https://informationmatters.org/2023/03/impact-of-information-and-communication-technology-on-students-academic-performance. http://dx.doi.org/10.2139/ssrn.4513208
Adelakun, N. O., Omolola, S. A., Mosaku, A. O. & Adebola, M. S. (2022). Empirical Study on Electronic Learning System: Benefits, Challenges and Prospects. International Journal of Science Education and Cultural Studies, Vol. 1, Issue 2, 109–199. https://doi.org/10.58291/ijsecs.v1i2.58
Adelakun, N. O. (2022), Impact of Digital Technology and The Need for Periodical Review of Educational Curriculum in Nigeria Tertiary Institutions, iKSP Journal of Computer Science and Engineering, Vol. 2, Issue 1, Pp 14-19. https://doi.org/10.5281/zenodo.6028709
Adelakun, N. O. & Omolola S. A. (2020), A Pragmatic Study on E-Learning System for Higher Education in Developing Countries, Proceedings of the 1st National Conference Nigerian Society of Engineer, Ilaro Branch, November 2020. Pp 14-20 https://doi.org/10.6084/m9.figshare.14702739.v1
Adelakun, N. O., Olanipekun, B. A. & Bakinde, S. A. (2020) Easy Approach to A Responsive Website Design Using Artisteer Application Software, International Research Journal of Modernization in Engineering Technology and Science, Vol. 2, Issue 3. Pp 1-6, http://doi.org/10.5281/zenodo.3930473.
Al-Adwan, A., Albelbisi, N., Aladwan, S., Horani, O., Al-Madadha, A., & Khasawneh, M. (2020). Investigating the Impact of Social Media Use on Student's Perception of Academic Performance in Higher Education: Evidence from Jordan. J. Inf. Technol. Educ. Res., 19, 953-975. https://doi.org/10.28945/4661.
Al-Rahmi, A., Shamsuddin, A., Alturki, U., Aldraiweesh, A., Yusof, F., Al-rahmi, W., & Aljeraiwi, A. (2021). The Influence of Information System Success and Technology Acceptance Model on Social Media Factors in Education. Sustainability. https://doi.org/10.3390/SU13147770
Al-Sharqi, L., & Hashim, K. (2016). University Students' Perceptions of Social Media as a Learning Tool. Social media and society, 5, 65-88.
Ansari, J.A.N., Khan, N.A. (2020). Exploring the role of social media in collaborative learning the new domain of learning. Smart Learn. Environ. 7, 9. https://doi.org/10.1186/s40561-020-00118-7
Boahene, K., Fang, J., & Sampong, F. (2019). Social Media Usage and Tertiary Students' Academic Performance: Examining the Influences of Academic Self-Efficacy and Innovation Characteristics. Sustainability. https://doi.org/10.3390/SU11082431.
Chugh, R., Grose, R., & Macht, S. (2020). Social media usage by higher education academics: A scoping review of the literature. Education and Information Technologies, 26, 983-999. https://doi.org/10.1007/s10639-020-10288-z.
Dyson, B., Vickers, K., Turtle, J., Cowan, S., & Tassone, A. (2015). Evaluating the use of Facebook to increase student engagement and understanding in lecture-based classes. Higher Education, 69, 303-313. https://doi.org/10.1007/S10734-014-9776-3.
Khan, T., Kend, M., & Robertson, S. (2016). Use of social media by university accounting students and its impact on learning outcomes. Accounting Education, 25, 534 – 567. https://doi.org/10.1080/09639284.2016.1230880.
Petrosyan, A. (May 22, 2023).  Number of internet and social media users worldwide as of April 2023. https://www.statista.com/statistics/617136/digital-population-worldwide
Sharma, S., Behl, R. (2022). Analysing the Impact of Social Media on Students' Academic Performance: A Comparative Study of Extraversion and Introversion Personality. Psychol Stud (Mysore). 67(4), 549-559. https://doi.org/10.1007/s12646-022-00675-6. 
Wakefield, J., & Frawley, J. (2020). How does students' general academic achievement moderate the implications of social networking on specific levels of learning performance?.Comput. Educ., 144. https://doi.org/10.1016/j.compedu.2019.103694.
Cite this article in APA as: Adelakun, N. O., Olajide, M. B., Shomoye, M. A., & Adebisi, K. L. The significance of social media in shaping students' academic performance: challenges, benefits, and quality assurance outlook. (2023, August 22). Information Matters, Vol. 3, Issue 8. https://informationmatters.org/2023/08/the-significance-of-social-media-in-shaping-students-academic-performance-challenges-benefits-and-quality-assurance-outlook/