Webinar Engagement as Professional Development: A Graduate Student Perspective
Webinar Engagement as Professional Development: A Graduate Student Perspective
Zoë Abbie Teel
Do you ever find yourself asking, "What is the best way for me to develop specific skills or gain knowledge that would benefit me in the long run?" Don't worry, you are not alone. Determining which professional development opportunities are most beneficial for a student's résumé and growth when entering the workforce is vital for their success in academic careers. Initially, it can be overwhelming because of the number of professional development options and opportunities presented, regardless of what stage in an academic career one finds themselves in. In the last few years, digital opportunities for professional development have evolved and become highly popular. These options and opportunities, both in-person and virtually, range from attending conferences, pursuing certifications, skill-based training, participation in professional organizations, or attending webinars.
Personally, I have found that attending webinars is just one simple and easy way a student can gain knowledge to enrich and enhance their learning experience. However, students are not the only ones who want to increase learning. Professionals want to be able to expand their knowledge outside of their day-to-day tasks at their jobs. Attending webinars allow people in the workforce to build their confidence and, hopefully, increase their expertise.
—Give yourself permission to take time to figure out what your "niche" may be—
What Webinars?
The one-million-dollar question posed now—how do I get started? Personally, I have attended multiple webinars through Niche Academy. They offer free Zoom call streams, on their site, on various topics of Information Science and Library Science. These webinars are hosted by various academics, authors, and researchers that present on their areas of interest. Though this is a specific platform, there are many sites that offer similar webinars promoting lifelong learning, regardless of the stage one is in his/her academic career. Picking a webinar can be the easiest and most exciting part. Select a topic you are curious about or a topic you are passionate about and just go for it.
Successful Job Searching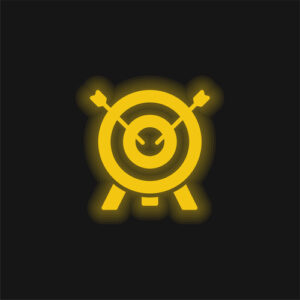 One of the first Niche Academy webinars I attended was titled: Successful Job Searching, hosted by Melissa Lockaby. Lockaby spent most of the webinar explaining how to format documents for the application process, the importance of revising and updating documents, and how applications are legal documents. She also spent time explaining that it is becoming increasingly common for employers to use a tool that "weeds" through applications with an algorithm, so it is important to use words from the specific job description in the application on your résumé or in cover letters.
However, I found that there were notable benefits that extended beyond the topic of the presentation. I learned crucial skills about being prepared to give an online presentation. Furthermore, I quickly realized I was learning more about techniques for presenting information to a wide range of diverse audience members. Examples of techniques included polling, feedback opinions, and learning checks. It was also clear she had spent time rehearsing the presentation so that she delivered the information within the time limitations.
Takeaway
Give yourself permission to take time to figure out what your "niche" may be. It is all part of the process. Imagine all the professors, presenters, and people, in general, that you admire. You will not "waste" time by attending a webinar. Even if you do not feel like there was a significant amount of new information, you will be learning skills that you can carry into your career. Each of those individuals had to carve their own paths and figure out their own aspirations, roles, and contributions that they wanted to make to their field.
There is no wrong way to pick a webinar to attend. I started by choosing ones I thought would help me with specific assignments, applying for assistantships, or topics that I was simply interested in learning more information. Attending sessions creates the opportunity for a student, or professional, to be equipped with worthy information as future or current professionals. Webinars can be rewarding experiences.
Cite this article in APA as: Teel, Z. A. (2023, February 9). Webinar engagement as professional development: A graduate student perspective. Information Matters, Vol. 3, Issue 2. https://informationmatters.org/2023/02/webinar-engagement-as-professional-development-a-graduate-student-perspective/