Look who's reading Information Matters!
Look Who's Reading Information Matters!
Information Matters has been around for a little over a year now, but given how many initiatives we have launched in this time (podcast, Chinese and Spanish sections, multimedia, short clips, just to name a few), it still feels like we're very new at this. Still, it's important to reflect on how successful we have been in meeting our main objective of reaching people — beyond our disciplinary and geographic boundaries. Over the summer, we did a survey that found very strong support for this reach. We are currently running another survey (if you haven't taken it, please do so soon!). In addition, we track our website visitation and social media reach through a number of metrics and methods. It's hard to list and explain them all here, but we want to bring up a couple of such metrics here to tell the world about who's reading Information Matters.
Let's start by looking at where our users are coming from — geographically. The year is not over yet, but as of now, we can see we have already reached most parts of the world. Sure, a big portion of that traffic comes from the US, followed by China, but people from more than 100 countries have visited us this year.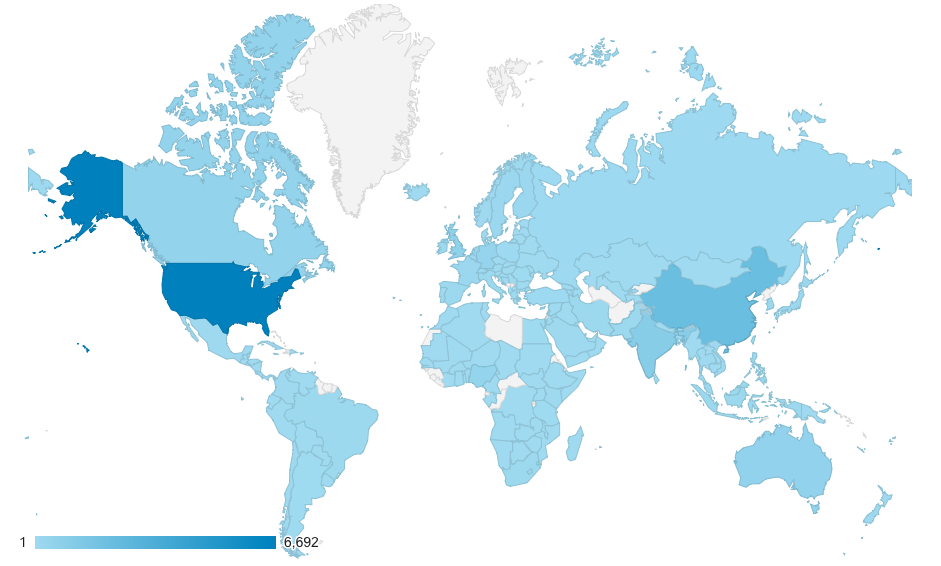 Next, let's look at which professional areas these users are coming from. It's actually not easy to find that out from just their locations, but we can look at a slightly different data of who is consuming Information Matters content through SSRN. We have a partnership with SSRN, through which we are able to distribute Information Matters to a wider audience. But more importantly, SSRN is able to provide us important insights into who is reading Information Matters. We get a lot of traffic from higher education (48%), followed by IT services (10%), research industry (9%), and education services (7%). The full breakdown is shown below.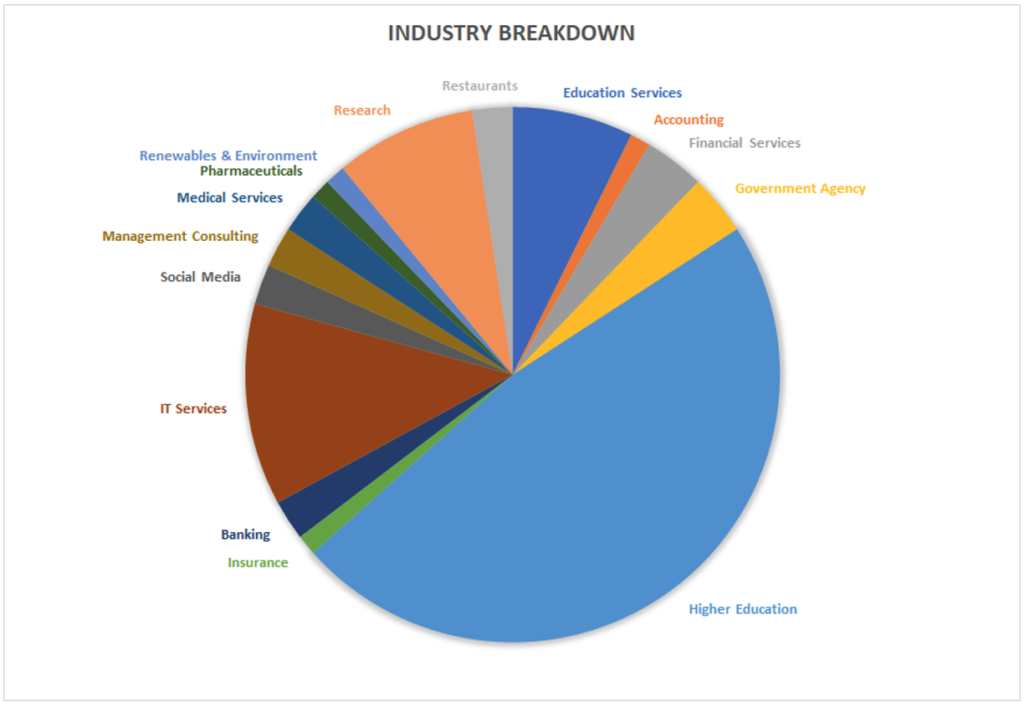 Finally, let's look at our social media reach. We have positive trends with all the channels we use: Facebook, Instagram, Twitter, and LinkedIn. But for a quick example, we'll take a look at our impressions data from Twitter. Below is the cumulative impressions graph for the first 9 months of 2022. As you can see, we are on a strong upward trajectory.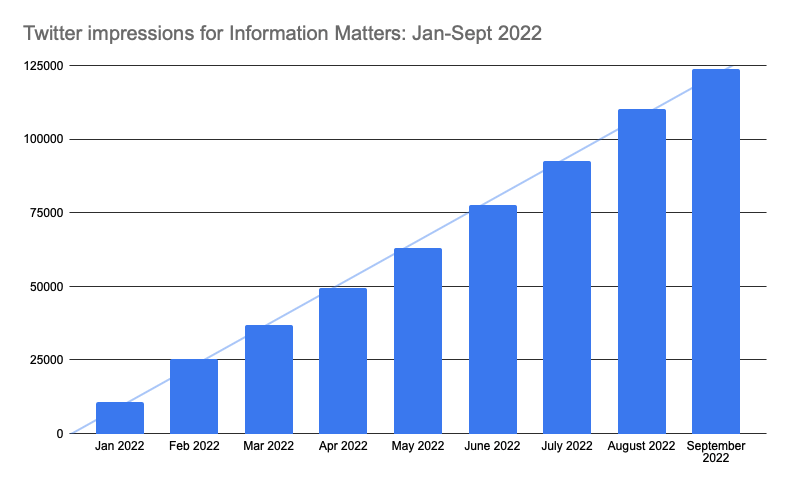 What does all of this mean? It means Information Matters is reaching a lot of people, in many parts of the world, and coming from different walks of life. And that's precisely our goal with this platform. We want to help our authors and their scholarship, ideas, and opinions to reach as many people, industries, and positions as possible. While we have already made some great inroads, we are not stopping.
Potential authors: Do you think you have some research, thoughts, or opinions that could use such a reach? Let us help you. Find out how you can submit any of these to Information Matters (it's easy!).
Potential sponsors: Do you think you could benefit by having your organization's message and brand be known to this audience? Contact us for various sponsorship packages we have, starting at just $1000.